Colorado has become well known for its history and presence in the marijuana industry, but it might be time for a new player in the game.
The small desert city of Adelanto in California has seen a wide history of orchard farms, poultry ranches, an Air Force base and solar play. Yet-to-be elected City Council member John Woodward has made suggestions of transforming the city into a high-tech marijuana cultivation mecca.
The community already has massive industrial buildings which could be used for various grow facilities.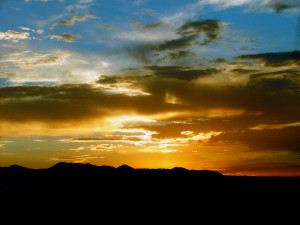 Residents of the community are willing to follow sort to add much needed revenue to the city's general fund, which now includes prisons and the local school district.
Adelanto became one of the first cities in California to permit commercial cultivation of medical marijuana last November. People are not necessarily looking for the climate that these desert cities bring, but instead the amount of large industrial spaces.
The potential for large scale marijuana farming in this city has already heavily boosted local property values and the city will continue to see improvements if this plan goes underway.