The case against marijuana legalization is getting weaker with all of the research coming out. One of the biggest cases against legalization was the effect on teen use. According to recently released federal data, high school students are using drugs and alcohol at the lowest levels in 40 years.
Not to mention, the use of hard drugs, like heroin and pain killers have been declining as well. "We are heartened to see that most illicit drug use is not increasing, non-medical use of prescription opioids is decreasing, and there is improvement in alcohol and cigarette use rates," NIDA Director Nora D. Volkow said in a statement.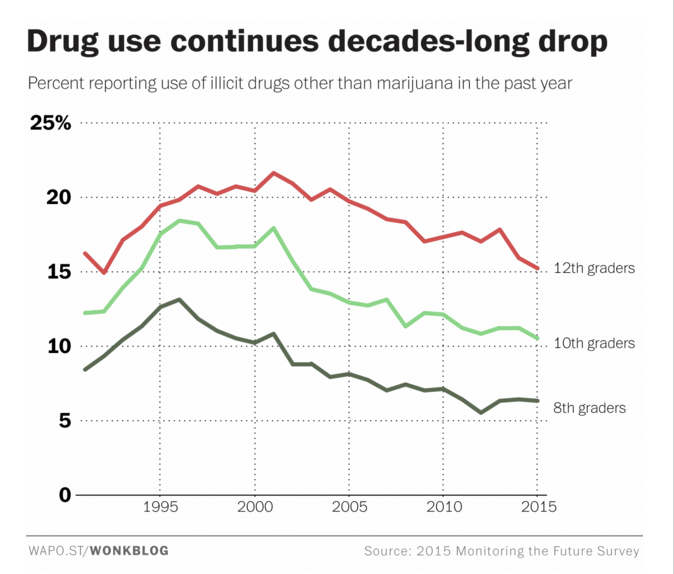 Studies are showing that legalization has also led to a decrease in crime and an increase in tourism. Tax revenues for Colorado schools and infrastructure reached $13.6 million in just the first five months of 2015. With the multiple benefits of legalization, and proven medicinal benefits of cannabis consumption, it is getting hard to make a case against the plant.
"According to statistics compiled by the DPA, in the first 11 months of 2014, the rate of violent crime fell 2.2 percent compared with the same period in 2013." Laura McCauley, a staff writer for Common Dreams, summarized. "In the same time frame, burglaries in Colorado's capital, Denver, decreased by 9.5 percent and overall property crime decreased by 8.9 percent."