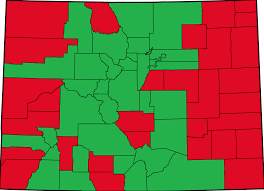 NEVADA
Nevada was the first state campaign to officially gather the required number of signatures to qualify for the 2016 ballot, submitting 170,000 signatures last December. That's about 60,000 more signatures than the 101,667 signatures needed, and nearly two years early. Nevada's already opened a successful medical marijuana program that allows reciprocity without any issues.
CALIFORNIA
The only issue with California was the complete and total lack of statewide regulations to help keep its medical marijuana system in check. The Wild Wild West is the perfect description for California, due to it's initial attempts which caused friction within the city and county jurisdictions. The Adult Use of Marijuana Act, which is endorsed by Lieutenant Governor Gavin Newsom and several major cannabis advocacy groups, is paving the way to ensure California is regulated.
MAINE
Maine has one of the best, most stable medical marijuana programs in the country. It offers a limited number of medical marijuana dispensaries (that cater to out-of-state patients, too!), but Maine's caregiver program is so robust that dispensaries are less of a necessity and more of an obligation to meet patients' needs. The state's current legalization initiative, the Marijuana Legalization Act, would allow anyone over the age of 21 to legally possess up to 2 ½ ounces and grow up to 12 plants for personal use.
ARIZONA
The latest polling from Arizona State University showed that 49 percent of the state supports legalization, while 51 percent oppose. A previous poll from June indicated that 53 percent support legalization, which shows just how wide the margin of error can be and just how close the 2016 race will likely end up. Every vote will count in Arizona.