Most people have heard of a chemical called THC, which is the ingredient in marijuana that gets consumers high. But recently, attention has shifted to another compound in marijuana called CBD. Unlike THC, CBD does not cause a high and is non-psychoactive, yet provides many medicinal benefits (some listed below).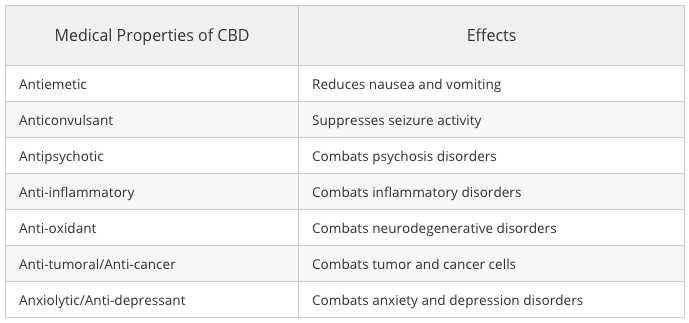 A study published in The International Journal of Neurophamacology points to Cannabidiol (CBD) as a cause of neurogenesis in the brain as well. Neurogenesis in the brain plays a key role in learning and memory, and has been linked to a variety of cognitive conditions such as anxiety, depression, addiction and neurodegenerative diseases such as Parkinson's.
CBD is changing the way doctors, scientists and patients view cannabis for medicine. It is helping people, where many pharmaceutical drugs have failed. Dr. Sanjay Gupta, CNN correspondent and neurosurgeon, has helped generate buzz about the many medical benefits CBD, in his new documentary "WEED," and even apologized for his previous position against it.
Care By Design, a company that offers patients high quality CBD-rich cannabis oil products, surveyed thousands of their customers over a 30 day period. The survey results confirm that CBD is good for many ailments and therapeutic benefits. It seems we shouldn't be asking "What is CBD good for?" rather, "What is CBD NOT good for?". However, more clinical studies are still needed to evaluate the potential of CBD for specific conditions and to support nation-wide drug approval.
Key CBD Survey Findings:
Medical marijuana patients are using CBD-rich cannabis for a wide variety of conditions, including serious and incurable diseases, and conditions where FDA-approved pharmaceuticals have not worked.

Patients with psychiatric illnesses, mood disorders, neurological diseases and CNS injuries favor CBD-dominant cannabis medicines.

THC matters. A 4:1 CBD-to-THC ratio was the most likely to reduce pain or discomfort, and improve mood and energy. Proving consistent with scientific research indicating that CBD and THC interact synergistically to enhance each other's therapeutic effect.

CBD-rich cannabis appears to help improve severity of pain in conditions like fibromyalgia, headaches and migraines, and at improving patients' sense of wellbeing, particularly for patients with PTSD.

CBD products may not be appropriate as a supplement for people who are otherwise healthy.